Woodland Park Zoo conservation efforts highlighted in documentary narrated by Helen Mirren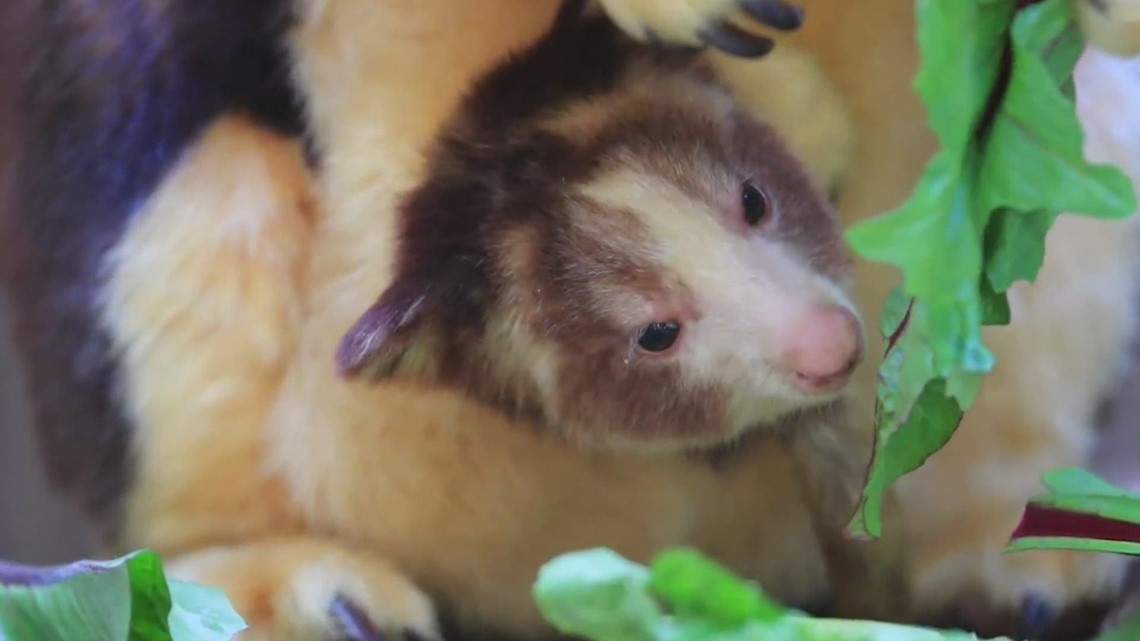 The Woodland Park Zoo is featured for its work to save the endangered tree kangaroo from extinction.
SEATTLE – The Woodland Park Zoo is in the spotlight. The zoo is featured extensively in an American Humane documentary titled "Escape from Extinction" narrated by Acadamy Prize winner Helen Mirren.
The documentary highlights the efforts of organizations working to save species on the brink of extinction. The Woodland Park Zoo has been praised for its work with the endangered tree kangaroo.
Tree kangaroos have been residents of the Woodland Park Zoo since the 1980s. The animals are biologically related to kangaroos and wallabies but are adapted to life in trees. Tree kangaroos face habitat loss from deforestation and poaching in their natural habitat in Papua New Guinea, Indonesia and northern Australia, making Woodland Park conservation efforts Even bigger zoo.
"It's really exciting that the Woodland Park Zoo is featured in this new documentary," said Lisa Dabek, senior conservation scientist at Woodland Park. "We can show what we're doing … saving animals in the wild."
The zoo is one of 62 "Humane Certified" parks around the world. The designation comes from American Humane, an animal welfare organization founded in 1877. The title is awarded to zoos that "meet the highest standards of animal care."
"We are really looking at all of the animals in our zoo and looking at how we can help them in the wild," Dabek said.
"The world's best zoos and aquariums are arcs of hope for so many endangered animals," said Dr. Robin Ganzer, CEO of American Humane. "I certainly love a tree kangaroo and you can read more about what the Woodland Park Zoo is doing to save this species."