The Sci-Fi B-Movie Series You Probably Forgot Starring Helen Hunt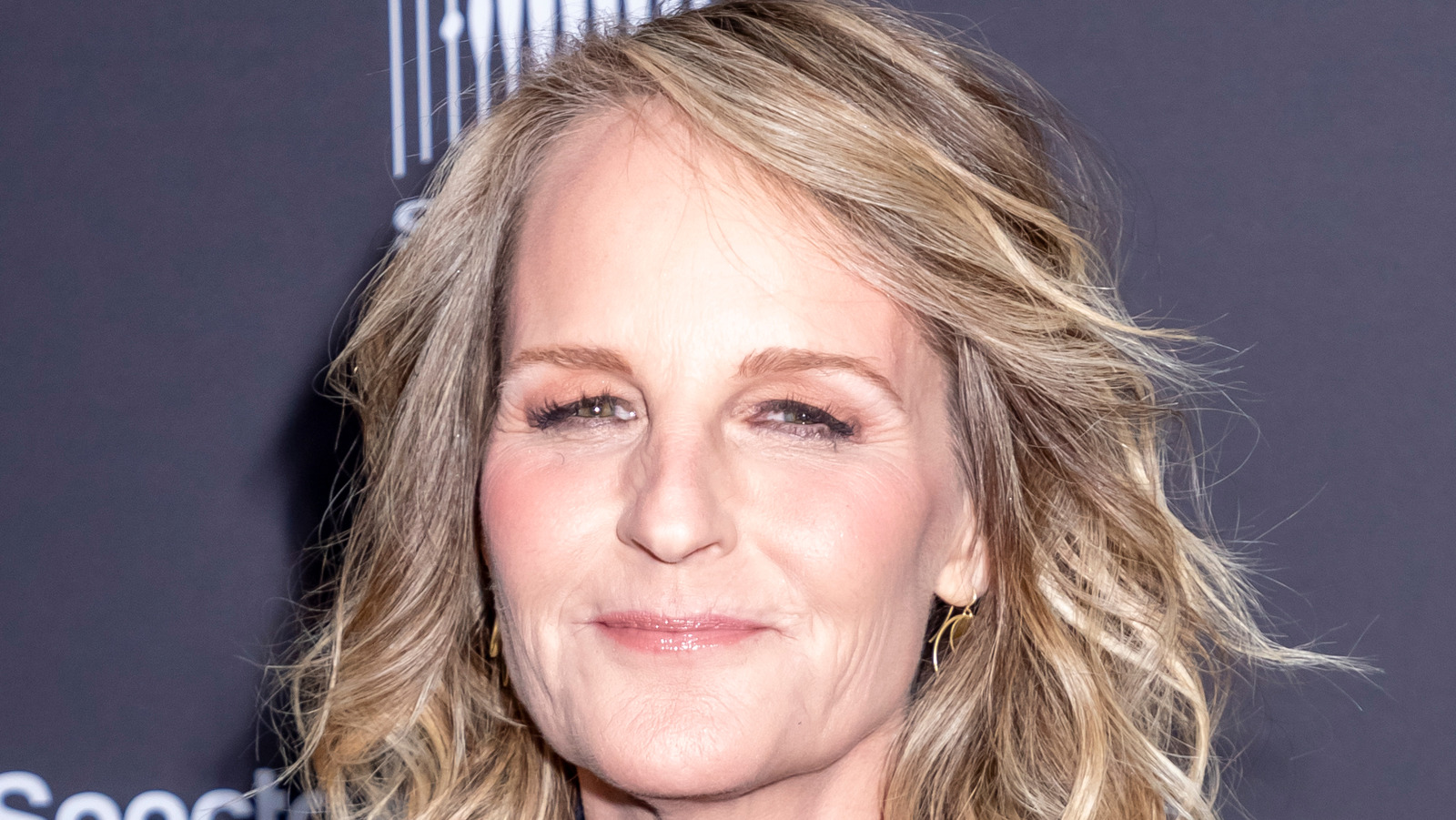 Helen Hunt's career in show business began as a child actor, but her first major film role as an adult came in 1984: "Trancers." "Trancers" is a sci-fi thriller about a tough, time-traveling detective named Jack Deth (Tim Thomerson). Deth, who lives in the 23rd century, pursues a despotic megalomaniac named Martin Whistler (Michael Stefani) back in time to 1984. Whistler has the ability to hypnotize people into becoming his unwitting minions (known as "trances"). Hunt plays Leena, a punk rocker in a relationship with Phil Dethton (also Thomerson), Deth's ancestor whose body inhabits her consciousness as part of the film's time travel mechanics.
It might sound a bit complicated on paper, but in practice, "Trancers" is a fun and exciting blast. Exciting enough to spawn an entire multimedia franchise, even if it remained in "cult" territory. Hunt returned in 1991 for "Trancers II", the film's direct-to-video sequel. Then, the following year, she made her final appearance in the franchise in "Trancers III," before her career took off for the greener pastures she was destined for (via IMDb).
That was the end of Hunt's role in the "Trancers" movies, but there's another installment in the saga that features her. In 2013, a short film titled "Trancers: City of Lost Angels" was released on DVD. It was made with footage that was shot but never used for a thought-lost anthology film called "Pulse Pounders" from 1988, which would have featured some of the "Trancers" characters. Luckily, a copy of the film was eventually discovered, leading to the release of "Trancers: City of Lost Angels" (via Full Moon Features).