The Australian classic For Actors' Fund Benefit »J-Wire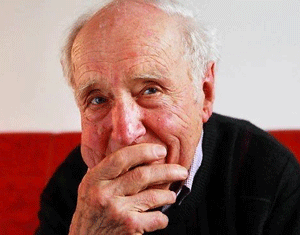 September 23, 2021 by Geoff Sirmai
Read the article
Lambert House Enterprises has announced that KID STAKES will air live on Saturday night.
Following the huge success of their reading Zoom by Nick Enright Saint-Jacques Infirmary and their previous live rendition of Alan Seymour's film Anzac Day The day of the year – both to help the Actors Benevolent Fund – the company returns with a new fundraising repeat of a great Australian play to support financially troubled actors… especially those caught in NSW and unable to return to their homes. country of origin after the closure of large productions due to Covid restrictions.
Lambert House Enterprises has been responsible for many successful productions over the past two years, including Jasper Jones, La Toile Credeaux, The Shape of Things plus a plethora of online and live performance during lockdown.
This time they present the classic play by Ray Lawler CHILDREN'S CHALLENGES the first of the iconic TRILOGY OF DOLLS also in honor of the playwright's 100 yearse birthday.
The play was written as a "prequel" many years after international fame Summer of 17e Doll and focuses on the central characters of Roo, Barney, Olive, and Nancy as they first meet and begin the alliance that follows for seventeen summers.
Producer-director Les Solomon said, "The Actors Benevolent Fund does an incredible job in our current long and difficult time for actors, helping people who are unemployed or suspended by foreclosure, so another evening to benefit this wonderful organization seems very appropriate. The event is sponsored by this equally big supporter of the arts and actors – the SB&W Foundation. "
The cast will this time be led by a famous and highly regarded Australian actor. VALERIE BADER as Emma, ​​the cantankerous but caring woman working herself and her daughter through depression and taking boarders into her home in Carlton, Melbourne in 1937. Valerie starred in the highly acclaimed 1995 production of " The Doll "and is thrilled once again to interpret Ray Lawler's classic and inimitable Australian words. Ray himself is delighted to see his famous play read for such an important cause.
Valerie will be supported by a cast of young, established professionals including Rachel Marley, Lachlan Beck, Madeleine Wighton, Isaac Broadbent (2019 Glug Award for "Best Performance by an Actor Under 25") and Callum Slater. Samuel Welsh appears again as the narrator.
CHILDREN'S CHALLENGES will be played on Zoom on Saturday September 25 at 7 p.m.