Terrill, 89, was a problem solver | Obituary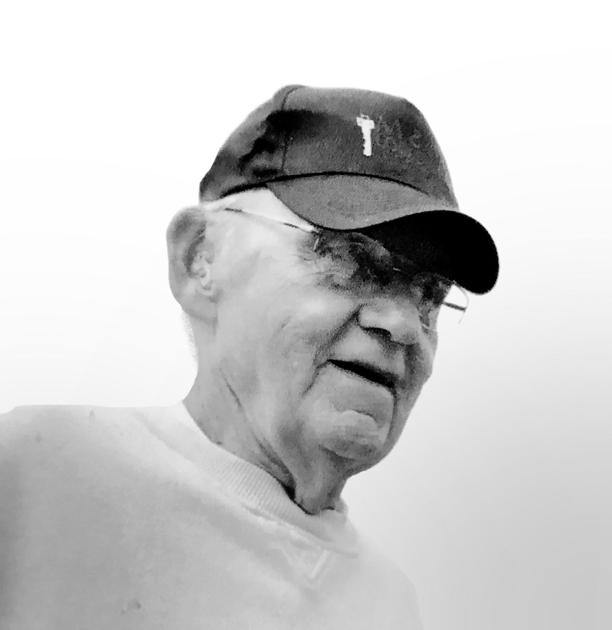 Charles J. "Chuck" Terrill Sr. passed away August 26 at Sage Living. He was 89 years old. The following was provided by his family.
Chuck was born in Dixon, Wyoming on January 31, 1932. His parents were Charles William Terrill and Helen Clardy Terrill. Dixon is 7 miles east of Baggs.
Chuck grew up there when his father worked on ranches to help relatives. He also delivered the mail to the hinterland with a team of horses and a wagon. Chuck grew up with two boyfriends, Paul McAllister and Dale Hunt. All three left school and joined the Army in December 1950. While Chuck was in the Navy, he married Lavine Wiles. In the Navy, he was Gunner's Mate Third Class, USN-1. When they were honorably released in 1954, the couple were living in Saratoga, where their son John was born.
Chuck worked there in the propane business before moving to Jackson in 1956, working for Van Gas. His son David was Jackson's New Years baby in 1958. Chuck was traveling for Van Gas and it was tough on family life. He and Levine divorced. In 1972, Chuck married Betty Karns May.
He worked for Van Gas for 34 years. Meanwhile, Van Gas installed an underground pipeline for propane and now natural gas throughout the city of Jackson. In 1976, when the Teton Dam ruptured and flooded Rexburg and many small towns and farms in Idaho, Chuck and his team at Van Gas spent the whole summer putting back propane tanks, which s 'were gone, to the right people.
Chuck retired in 1991 and worked as a tour boat guide for Grand Teton Lodge Company for two years. Chuck and Betty drove twice to Alaska in their RV, then three more trips to fish with Betty's brother Pete and Jeanine Karns on Raspberry Island for salmon and halibut. In 1997 all Karns siblings and spouses met there and spent eight days with mum Betsy Karns Hecht for a wonderful time.
Chuck got his pilot's license and bought a plane to fly. He learned to fish Lake Jackson and bought a nice boat. He also learned to catch Dungeness Crab in Oregon. The grandchildren all thought that Grandpa made the best sourdough pancakes in the valley.
Chuck solved the problems and could fix everything. He loved to tell stories to his family and friends. He loved to visit Kelly and Cindy at the Virginian for Egg Benedict on Sundays.
Chuck spent the last year at St. John's Living Center after falling down the stairs in his home. He passed away peacefully on August 26, just a day after moving into the new Sage Living.
Chuck's parents and his two sisters predeceased him. He is survived by his wife, 48 year old Betty; sons John (Sandy) Terrill of Idaho Falls and David (Sharla) Terrill of Star, Idaho; her stepchildren Marsha (Mark) Holden, Christine May and Curtis (Ann) May; and a nephew, Walt (Ginger) Miller of Cheyenne. Also 31 grandchildren and 21 great grandchildren.
Chuck will later be buried at Reader Cemetery in Dixon, Wyoming. At his request, no service is planned for the moment.
The family would especially like to thank Dr Mike Menolascino, Kelly Biscombe and Cheryl Sawyer, Wendy, Mark, Katie, Emily and all the staff who have taken care of him with such kindness and gentleness over the past year.
Donations can be made on Chuck's behalf at the Senior Center of Jackson Hole, PO Box 4677, Jackson, WY 83001.