Shirley E. Schilling | Obituary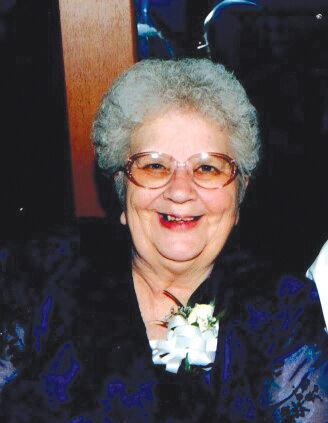 March 6, 1939 – August 24, 2021
Peacefully and surrounded by her family, Shirley E. Schilling earned her angel wings and joined her Savior, her husband and her son on August 24, 2021.
Shirley was born to Gerald and Helen Slater on March 6, 1939 in Sheridan, WY. She was later joined by her sister, Judy. She grew up in Sheridan, WY, and held various office jobs in Cody, Billings, and Rapid City, where she met the love of her life, Albert (Dick) Schilling in 1957. They were married on June 27, 1959. Together, they moved to Billings, MT, where they welcomed their first child, Byron. Shortly after Byron's birth, they returned to the Sheridan area, where they lived and worked at the Ranch in Ucross, and welcomed their daughter Kris.
They returned to Sheridan for a short time before settling permanently in Casper in 1970. In 1974, his daughter Kimberly was welcomed into the family. Shirley worked for US Welding Supply, taught children at Riverview Baptist School, and finally worked at the University of Wyoming Family Practice.
Shirley's pride and joy was traveling with her 3 grandchildren and exploring places they had never seen. The family grew to include her 8 great-grandchildren whom she adored and loved attending their various activities. She was also very fond of her dachshunds. Shirley loved her Lord and was a member of Calvary Baptist Church.
She is survived by her daughters, Kris (Steve) Olsen, Kimberly (Shane) Sullivan, granddaughters, Charissa (Kevin) Pownell, Courtney McMahan, Jerra Sullivan, great grandchildren, Koltyn, Aunya, Kyla, Kylinn, Paige, Sofie, Kespyn, Gemma, sister, Judy Engle, and many cousins.
She was predeceased by her husband Dick, her son Byron and her parents.
In lieu of flowers, donations can be made to the family or to the Calvary Baptist Church for the camp fund of her great-grandchildren.
Memorial services will be held on September 4, 2021 at 11:00 a.m. at Calvary Baptist Church, 1800 South Conwell, Casper, Wyoming.