Shazam! Fury of the Gods set photos reveal Zachary Levi's new cape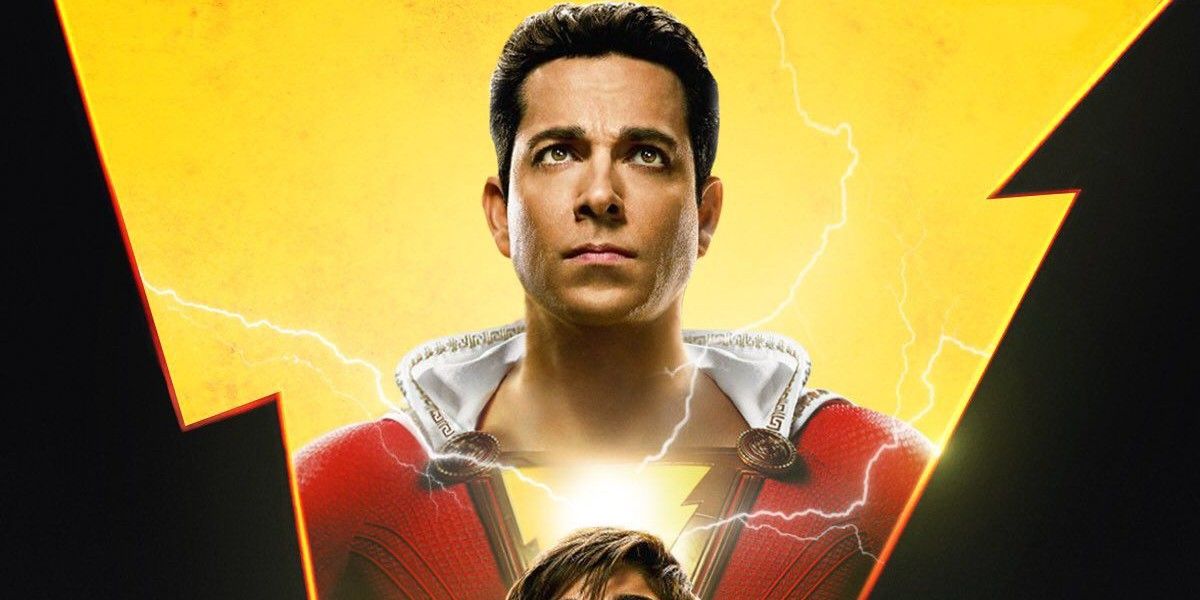 New photos from the set of Shazam! Fury of the Gods appears to show actor Zachary Levi wearing a new superhero cape for the sequel.
New leaked photos of all of Shazam! The fury of the gods show Zachary Levi wearing a new superhero cape.
Posted on Shazam News Twitter Counting, the blurry footage shows Levi pointing at something and having her makeup touched up while wearing an updated version of her red and gold Shazam costume. The actor also wears a new white cape, which appears to be more stylish than the white cape featured in the first film and also doesn't include a collar. The photos were accompanied by the caption "New look at Zachary Levi in ​​his SHAZAM costume with the cape!"
RELATED: Shazam Star Teases New Costumes For Fury of the Gods
Images for Shazam's new cape were released just days after a new set of behind-the-scenes photos from the filming of the film debuted with the new costume. The new costume featured a handful of upgraded accessories, as well as a textured lightning badge. After the footage was posted, a curious fan asked Levi on Twitter, "The new costume looks great, but the most important question is … do you still have to take the whole costume off to poop? ?? " the Shazam! star replied: "Yes."
The fury of the gods Director David F. Sandberg also recently shared a teaser on social media that offered a preview of the hero's new costume to dramatic music. the short clip ended with a silhouette of Levi, who asked, "Why is it so dark? It probably would've been a good idea to have, like, a light on."
RELATED: Shazam! 2 would have resuscitated a dead character
The rest of 2019 Shazam! will see the titular hero face off against the sisters Hespera and Kalypso, who will be played by Helen Mirren and Lucy Liu respectively. It was previously revealed that an unnamed third sister will be played by Rachel Zegler. Although the three characters do not have DC Comics counterparts, they will be presented as the daughters of Atlas.
Mark Strong, who played the villainous Doctor Sivana in the first film, also recently confirmed that he will not be returning for The fury of the gods and gave his blessing to Mirren and Liu. He said at the time: "I'm very happy to give way to Helen Mirren and Lucy Liu, who I think are going to make some fantastic villains."
Directed by David F. Sandberg, Shazam! The fury of the gods stars Zachary Levi as Shazam, Jack Dylan Grazer as Freddy Freeman, Asher Angel as Billy Batson, Marta Milans as Mama Rosa, Helen Mirren as Hespera, Lucy Liu as Kalypso and Rachel Zegler in an undisclosed role. The film hits theaters on June 2, 2023.
KEEP READING: Shazam! 2 director shares an Easter egg that won't make the sequel
Source: Twitter
Black Widow's Yelena pokes fun at Natasha's superhero landing in new clip
About the Author