RI Historical Society Virtual Vaudeville Presentation | Chariho time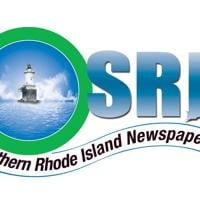 During the 1880s, Americans became obsessed with vaudeville. Theaters started popping up across the landscape and tickets sold like hotcakes.
Vaudeville shows were a form of entertainment consisting of several different acts, most of which were meant to be comedic in nature. Dancers, singers, magicians, jugglers, acrobats and comedians delighted the audience with their dramatic costumes and unique abilities.
Rhode Island had no shortage of talented people eager to take the stage. By 1910, Providence had among its residents at least five professional vaudeville actors: Josephine Burns, John Warren, Warren Smith, Albert Sawtell, and George Rockwell.
That year Gustave Lenz of East Providence was working as a vaudeville singer. Leon Timberlake, Edward Clark and Joseph Tetreault were all vaudeville actors residing together in a boarding house in Woonsocket. Edgar Walker of Warwick was employed as a vaudeville singer and Gabriel Weigel, 27, a resident of North Kingstown, had been in the business since childhood.
The Nickel Theater in Woonsocket and the Star Theater in Pawtucket were two of the most popular vaudeville venues of the time. Parker Burke of Cranston worked as a vaudeville theater manager.
Rhode Islanders who practiced their craft in other states during this time included George McFadden, Helen Brodley, Eddie Scott, and Marie Adams.
By 1920, the number of vaudeville actors born or residing in Rhode Island had exploded. Providence could claim among its resident artists: Howard Smith, Ida Gunther, Muriel Gorman, Grace Reals, Thomas Mcdade, Clara Milner, Frank Manocco, Jeremiah Lawton, Helen Garvin, Frederick Duquette, Adelaide Lovenberg, Edward Healey, James Dooley and 14 – old elder Jackson.
Other Providence residents included Mary Lester, a vaudeville singer; Edna Kenney, 14, vaudeville dancer; and William Archambeault, 19, singer and dancer.
Woonsocket's vaudeville actors included husband and wife William and Della Pomper, Charles Harris and William Frick. Frederick Elsbree of Barrington, Jane Hood of Cranston, Paul Petsching of East Providence, Hang Lew of Westerly and Alma Diman of Newport also performed on vaudeville stages. The Emery Theater in Providence was well known for its vaudeville shows.
Siblings and Rhode Island natives Edward and Jules Buchanan, ages 17 and 16, were performing in New York, as were Rhode Island natives Eugene Reno, Harold Scott and Bert Louis. Edith Cameron, Fred Campbell, juggler John Lavelle, Marie Dotron and Lillian Herbert, all born in the ocean state, were on vaudeville stages in Connecticut, Mass. and Penn.
Sixteen-year-old Rhode Islander Bernice Ferris lived with her adoptive parents in New York City where she worked as a vaudeville actress and her stepfather as a vaudeville agent. Another Rhode Island native, Ralph Herweg, was employed as a vaudeville manager in Wisc.
During the 1930s in Providence, 16-year-old Frederick Hunt worked as a vaudeville acrobat, Selina Barthlett as an actress, and William Dehern as a booking agent for a vaudeville house. The Leroy Theater in Pawtucket drew crowds for its vaudeville shows.
Lenny Wilson, a vaudeville gymnast from Rhode Island, worked out of state, as did natives and actors Anna Dubarry, William Shepard and Arthur Lavallee.
By the end of the decade, vaudeville's scintillating appeal had begun to fade. Only a handful of Rhode Island actors were still in acting in 1940, including Nelson Hunt of Providence. Others would go down in history for the talents they had shared; William Ward, Thomas Rush, Charles Reed, Sadie Howland, George Cohan and little siblings and specialty dancers Rita and Robert Moseley of Pawtucket.
On February 20 from 1 to 2:30 p.m., the Rhode Island Historical Society will present, as part of its bi-weekly historical lecture series Valley Talks from the Museum of Work & Culture, "Before Hollywood, there was vaudeville. "
The talk will highlight local vaudeville talent of old and can be viewed for free on Zoom.
To register, go to: https://bit.ly/3GGo83u