Newsom draws VaxFTW winners with $ 15 million giveaway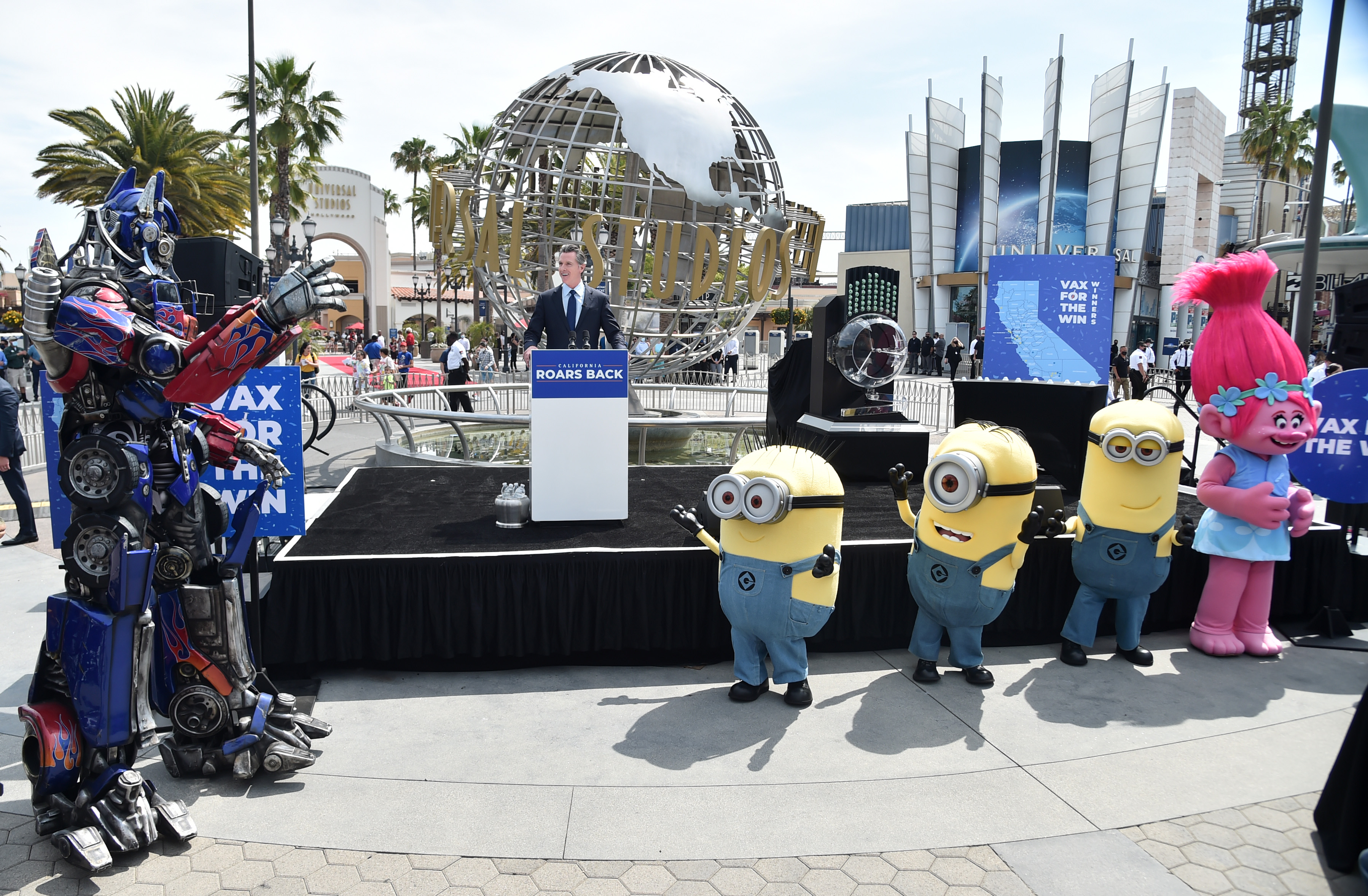 Live updates
California, the first state to shut down due to COVID-19, lifted most of its pandemic restrictions on Tuesday, including capacity limits, physical distancing and mask requirements for fully vaccinated people.
Governor Gavin Newsom tweeted a hello to Californians, describing what residents should expect with the reopening.
"No more social distancing. No more capacity limits. No more colors or county levels. And if you're vaccinated, no more masks. It's a good day," Newsom wrote.
In a press release Friday, Newsom described the restrictions that would be lifted on Tuesday, as nearly 40 million doses of the COVID-19 vaccine were administered in California.
"California is turning the page on this pandemic, thanks to the swift action of the state and the work of Californians who have followed public health guidelines and been vaccinated to protect themselves and their communities," Newsom said. .
"With nearly 40 million vaccines administered and among the lowest case rates in the country, we are lifting the orders that affect Californians every day while remaining vigilant to protect public health and safety as the pandemic continues."
A tweet from the California governor's office included a graphic giving a simple glimpse of what Californians should expect on Tuesday.
Masks will still be required in schools, hospitals, prisons and on public transportation, according to guidelines from the Centers for Disease Control and Prevention. Social distancing orders have been completely lifted.
Newsom has raffled 10 winners for the "Vax For The Win" campaign, who will each receive $ 1.5 million, for a total of $ 15 million during a live broadcast at Universal Studios. Previously, 30 winners were selected for $ 50,000 each.
Newsom said the names will not be released during the stream for privacy reasons, but the counties where the winners reside have been announced.
One winner was selected from Marin, Riverside, Santa Barbara, Sacramento, Stanislaus and Ventura counties, and four winners were selected from Los Angeles County.
This story is no longer updated.