Kim Frank | | communitynewspapergroup.com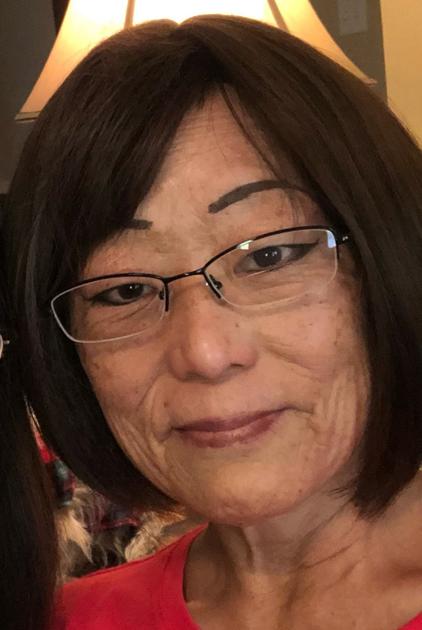 VINTON-Kimberly, "Kim" Frank, 57, passed away on Saturday June 26, 2021 at UIHC in Iowa City, Iowa.
Visitations will be held from 4 p.m. to 7 p.m. on Friday, July 2, 2021 at the Vinton Presbyterian Church. The funeral will be at 10:30 a.m. on Saturday July 3, 2021 at the Vinton Presbyterian Church with Reverend Jessica Crane-Munoz. Interment will be in the garrison cemetery. The coffin will be closed to the public.
Kim was born in Seoul, South Korea on September 21, 1963, but her life really began on December 7, 1965 when she flew across the world and was welcomed into the most wonderfully loving family. Never has a day gone by that Kim didn't consider herself the luckiest girl chosen by Myron and Helen Walthart. As the first adopted child in Benton County, that's when Kim's legacy began.
Throughout her life, Kim set standards that others envied. She did her best 100% of the time and was never one to give in or give up. After graduating from Washington High School, she attended UNI. While her initial intention was to study social work, her real goal of being placed in Cedar Falls was to meet and marry her 33-year-old husband, Todd.
At the start of their marriage, they had two daughters, Taylor and Peyton. Anyone who knew Kim knew her children were her world, but the truth is, she was theirs. She will be remembered as the smartest, most willful, sassy and fiercest mother and they consider themselves the two luckiest humans to have known her love.
Throughout her adult life, Kim also raised several pets that were her other children. His "dog man," Boji and the kittens Madison and Mason were his first furry loves, but his adoration for Dexxter, Howie and Emmie could not be matched. Her passion for animals was then used as an encouragement for her daughters to start Better Together Animal Rescue, where Kim proudly served as president.
Although she was modest in her musical abilities, she was a talented singer. She and Todd created music for many years together and each of Todd's friends became hers as she hosted the annual IdiotJam. Her hospitality made everyone, no matter where they came from, to feel like part of an extended farming family.
When Kim wasn't busy snuggling up to her dogs, she was usually found shopping at TJ Maxx's or daydreaming about her next beach vacation. She worked hard every day so that she could enjoy two weeks at the beach each summer.
For over 20 years, Kim worked as the Director of Human Resources at Virginia Gay Hospital. During her time there, her colleagues became her family and one of the best support systems for her. She left a legacy to Virginia Gay and her dedication, morning hours and extremely hard work ethic will always be remembered.
Over the past 57 years, Kim has impressed everyone who has met her and is already missing an incomprehensible amount. The only solace in this enormous loss is that Kim is now surrounded by her loved ones who left before her. She was predeceased by her two heroes, Myron and Helen Walthart, her brother, Duane Walthart, her sister-in-law, Vanessa Lipscomb, her brother-in-law, Scott Frank, family friend Betty Wright and the children furry Boji, Madison, Mason and Dexxter.
She is survived by her husband, Todd, who will never forget all the years spent with her and her daughters, Taylor and Peyton, who will live the rest of their lives trying to be who Kim shaped them. In addition, she is survived by her two furry children, Howie and Emmie and her furry grandchildren, Myles and Madden, as well as her brothers: Larry (Marlene) Walthart of Estherville and their daughter, Melissa; Dave (friend Tracy) Walthart of Vinton; two sisters: Lori (Dean) Williams of Vinton and their sons, Logan and Griffin (Anne and Evan); Linda (Arlen) Nannen of LeMars and their children, Mark and Jennifer; three sisters-in-law: Becky Walthart of Vinton and her children, Brian (Laura & Jackson & Megan), Natalie Walthart, Tracy (Chris Fielding) Frank of Lincoln, NE and Susan Frank of Ames; father and stepmother: Glynn and Dagmar Frank d'Ames.
Although Kim loves flowers, the family does not ask for flowers because Kim would like her memory to make a difference. Memorials can be sent to the Virginia Gay Hospital Foundation or Better Together Animal Rescue, Inc.
Kim's family would like to especially thank Drs. Elgin, Wood and Hassan for being the most wonderful healthcare team that has undoubtedly prolonged her life.
The Van Steenhuyse funeral home in Vinton takes care of Kim and her family. Condolences can be made at www.vsrfh.com.