Join Teverbaugh Chapel Sunday for its 100th anniversary | Community columns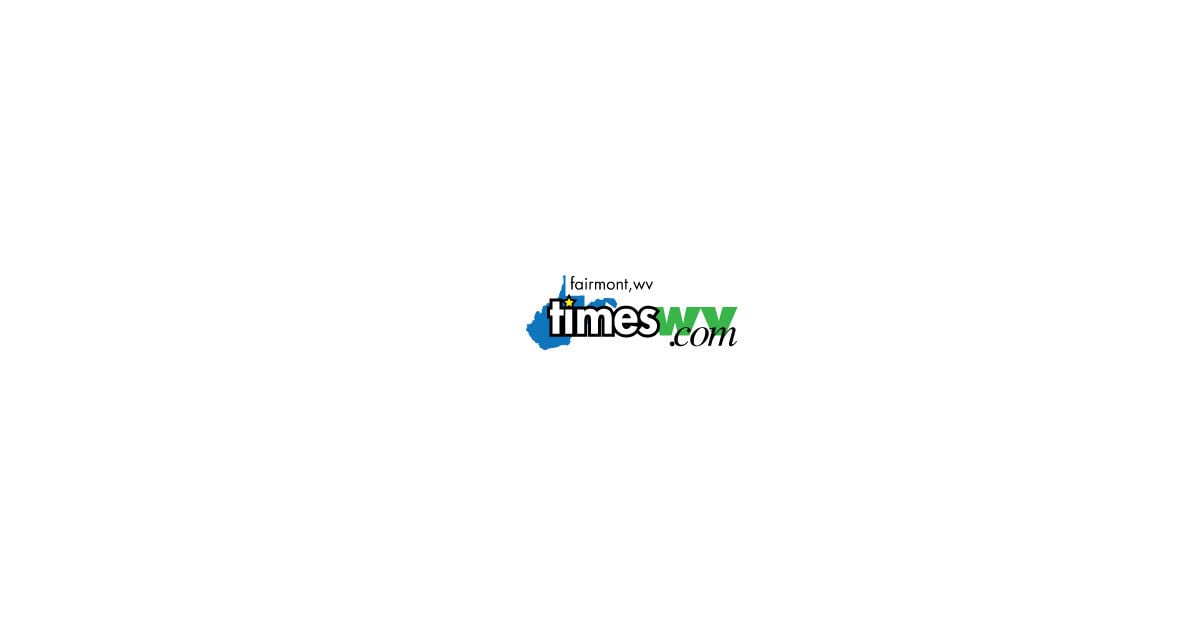 Happy hunting, farmers!
West Virginia's archery and crossbow seasons for deer, bears and wild boar open tomorrow. With the start of all things "coming into season" this means that once again I am a widow on the hunt for the next few months. My contribution to the rod is mainly in the food department.
While most women wait for the game to be brought home for them to cook, I tend to be in charge of the kitchen to keep them fed for a day sitting in a tree. Still the daughter of Farmington, I tend to want to give everyone a good meal and show my love and contribution by keeping my stomach full. I wondered if I could somehow make a mini charcuterie board out of it, but came up with the idea when it occurred to me that there wouldn't be any room for them to keep in said tree stand. (Can be resurrected if they go hunting in the floor shades. We'll see.)
I gathered the ingredients for the loaded potato soup and honey beer bread to give them a hearty lunch and of course you can't go to camp without bringing apple cake or dessert from season to share around the fire at night. Maybe I go from a widow hunter to a camp cook instead? Me, I think they fooled me by telling me how much they like it when it's my turn to cook.
Around the city
It is not necessarily around but quite close. I don't know who it belongs to, but I would like to say that the huge pig that lives in the brick house at the top of Big Johns Hill is making my day. Have you seen him?! It's beautiful (I don't know if it's a he or she is a she) and I check every morning if they are in the yard. Bless their little ham and bacon behind. Rudy has been relocated to Clarksburg and will be in residence at the hospital for several weeks. He is in Room 125, Bed 2 at 1 Medical Center Drive, Clarksburg, WV 26301 and would appreciate any mail you would like to send to him as he is not authorized to receive visitors due to COVID-19 regulations. You can also call him and tell him that you want to be connected to his room. He really misses going out with his friends and neighbors. Truth be told, I heard that the nurses got a bit deformed when they found him making his bed one day. He's our guy! Today's special at Baker's Nook is a hoagie steak with cheese and homemade peppers with a potato salad or fries for $ 9.50. I finally broke and tried a cinnamon bun yesterday. I can't believe I've been deprived for this long.
News from our neighbors
Everyone is welcome to come out tomorrow for the 9 a.m. to noon clothing distribution at the Pumpkin Center Church of Christ. Items of almost any size will be available. The Fairview Volunteer Fire Department is once again the place to be for a good meal tomorrow. Stop from 3pm to 6pm for pizzas, salads and all kinds of goodies. Dine in or make available orders by calling 304-449-1904 or 1905 to place an order. Disabled access is available at this location and all proceeds go to our volunteer fire department. Suggested masks.
Reunion at Teverbaugh Chapel
On Sunday at 1 p.m., the annual Teverbaugh Chapel on Four States Road will have its annual comeback. Held in conjunction with the Parrish family reunion, their congregation celebrates a century of service to God from the same shrine. The activities begin with a covered dinner followed by the program and the camaraderie. The Teverbaugh Chapel has a long history in our community. They are well documented in previous editions of The Fairmont Times and The West Virginian dating back to the earliest services. Mentioned in the columns were the Epworth League which met regularly and hosted a fair amount of suppers, a Washington birthday celebration that included "a great program put on for the occasion", and a Youth Society which listed officers including the Reverend Reamer as chairman and secretary Margaret Parrish and Miss Laura Parish as organist.
Past years
LC Davis of Elkins was appointed a track foreman on the Fairmont-Helen's Run railroad in the summer of 1916. It seemed he was having trouble trying to put together a crew of men. The scarcity of workers has been blamed for not having enough hands to do the job. It looks like a familiar problem 105 years later. Swine fever hit our area in the fall of 1919. A local farmer lost a large, valuable pig to symptoms associated with the disease. Other farmers start slaughtering their pigs a little early before they get sick. New roads were completed between Worthington and Fairmont that year, which many motorists took advantage of. No less than 200 cars were on the streets to try them out. Hopes are that the road connects Harrison County to Clarksburg within one year. If only they could see these roads now!
School news
No game this week. If you're in the mood for Huskies track and field, please check out the ever-changing schedule updates on the North Marion Track Department Facebook page. Congratulations to Coach Hearn and the North Marion Golf team. They have been named the Marion County Golf Champions and will compete in the regional championships. We wish them all good luck! Congratulations to Coach Crane for being named WVSSAC Track Coach of the Year. Well deserved indeed. North Marion's 2013, 2014, 2015, 2016 and 2017 yearbooks have been added to the list of available overstocks. Email orders are only accepted at this time and you can do so by contacting them at [email protected] The Fairview Elementary Indian Trail walk will take place on October 7th. This schedule change is intended to give children time to enjoy their walk without the heat and humidity. The person who collects the most donations will receive a Halloween themed basket. All forms and money are due October 4th. All parents / guardians can walk, just wait for your child outside and please wear a mask.
Losing one of the biggest
Fred Priester shared some sad news with us this week. Fred is a man with a good sense of words and I think they are on point, no one could put it better. "Nathaniel" Nate "Stephens passed away from this world on Tuesday, September 21, 2021 afternoon; he was 69 years old. Universally, he was the greatest individual in my life. A brother, a friend, from before the first grade at James Fork Elementary School to the University of West Virginia, at a time when he could not have been entirely comfortable for himself. He's become the best of the best, and also what some of you may not know, an inventor of pranks (between us and for us), and a person of quiet dignity and pride. We miss him as you read this. I have no words NONE. Nate has been praised in several state newspapers for his athleticism. He accepted a grant to WVU, who gladly signed him on the basis of his 10 touchdowns in 8 games for Farmington. On the court, he averaged 25 points per basketball game in his senior year. Personally, Nate was considered a lucky guy. His father was one of 21 miners rescued from the explosion of mine No. 9 which claimed the lives of 79 men. Just 17 days later, he stood beside his wife and proudly watched his son mark his commitment to the Mountaineers. His optimism in everything he did was attributed to what "luck had in store for him," as he would have put it. He was three sports stars for Farmington High School, and a star in every way to those who loved him as one of our most genuine farmers to come out of our small town. Beloved son of Farmington, we hope you rest in peace Nate Stephens.
Birthdays
Many happy birthday wishes go to Sophia Breascoach, Missy Latocha, Nicholas Powell, Tasha Daft Phillabaum, Leslie VanZant, Rosemary Raschella, Stephanie Aloi, Kynlie Roach, Tommy Snodgrass, Jessica Opyoke, Logan Gump and Tonya Daft.
Parish work day
This Sunday is parish work day for our St. Peter the Apostle Catholic Church in Farmington. From 9 a.m., the good people will refresh themselves with a little camaraderie. Refreshments will be provided and all are welcome to help.
Vespers service
Haughts Chapel UMC will be hosting a "Tailgating for Jesus" Vespers Service next weekend, October 3rd at 5pm. Everyone is kindly requested to bring an appetizer and a garden chair to the event which will be set up in the church parking lot.
Final thoughts
Good luck to all the hunters over there tomorrow. May your goal be true! We're falling in love with the cooler temperatures this week, the leaves are gearing up for voyeur season, and I hope with our fingers crossed we get back to the high school football action! I will be on duty this week from Monday to Friday 8am (ish, depending on whether the school bus is on time) until 5pm
It was jokingly suggested that you check out the NMHS group concession booth to see if it was a night I was making an appearance serving some of those Baker's Nook Pepperoni and Sauce Rolls. Hardy har har.
You can contact me by email at [email protected] or by phone at 304-367-2527. Have a blessed week, stay safe and healthy!