John Whittenberger | Death notice | kpcnews.com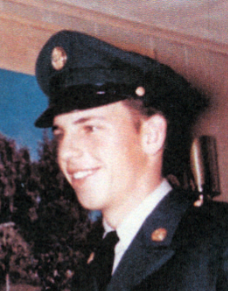 John Whittenberger
WAYNEDALE – John Arthur Whittenberger, 79, of Waynedale, Indiana, passed away on Thursday, September 23, 2021 at the Visiting Nurse & Hospice Home.
Born September 3, 1942 in Huntington, Indiana, he was the son of Arthur and Florence (Kerch) Whittenberger.
He attended Huntington North High School and served in the United States Army.
On March 15, 1960, he married Helen Covey. John started working for Joslyn Stainless Steel and retired from Slater Steel in 1999.
He and Helen spent the winter in Florida after their retirement.
He had been a member of the American Legion Post 499 and the Experimental Aircraft Association.
John liked everything fast and dangerous. Over the years he has had a whole collection of cars, motorcycles, boats, racing cars and airplanes. He gained flight credentials to include land, sea and sail planes while nearly qualifying for a helicopter pilot. John had not only been a parachutist, but had also flown the Cessna 182 jump plane at Parasport in Craigville. John loved talking about aviation with other pilots at the Huntington Airport he was flying from and also loved sharing the aviation experience with others and taking the kids for a flight to the airport or on the lake.
John is survived by his wife of 61 years, Helen J. Whittenberger; children, Terry (John) Tescula, Rick (Taby) Whittenberger and Allan (Kat) Whittenberger, Todd (Karrie) Whittenberger; 12 grandchildren; 13 great-grandchildren and were expecting two more.
Besides his parents, he was predeceased by his brother, William Ruben Whittenberger; and a toddler grandchild.
Visitations were held on Tuesday, September 28, 2021 at DeMoney-Grimes Funeral Home, 600 Countryside Drive, Columbia City.
The funeral will be at 10 a.m. today, Wednesday, September 29, 2021, at the funeral home.
His son, Rick Whittenberger will officiate.
John will be buried next to his brother and parents in Eberhard Cemetery, with military honors rendered by the Whitley County Korean War Veterans Honor Guard.
Memorial donations can be made in her memory to Visiting Nurse & Hospice Home or to Young Eagles Flight Program through EAA Chapter 2 in Fort Wayne.
Visit www.DeMoneyGrimes.com to send condolences online to John's family or sign the online guestbook.