Here's Who Harrison Ford and Helen Mirren Will Play in '1923,' Plus the Full Cast Announced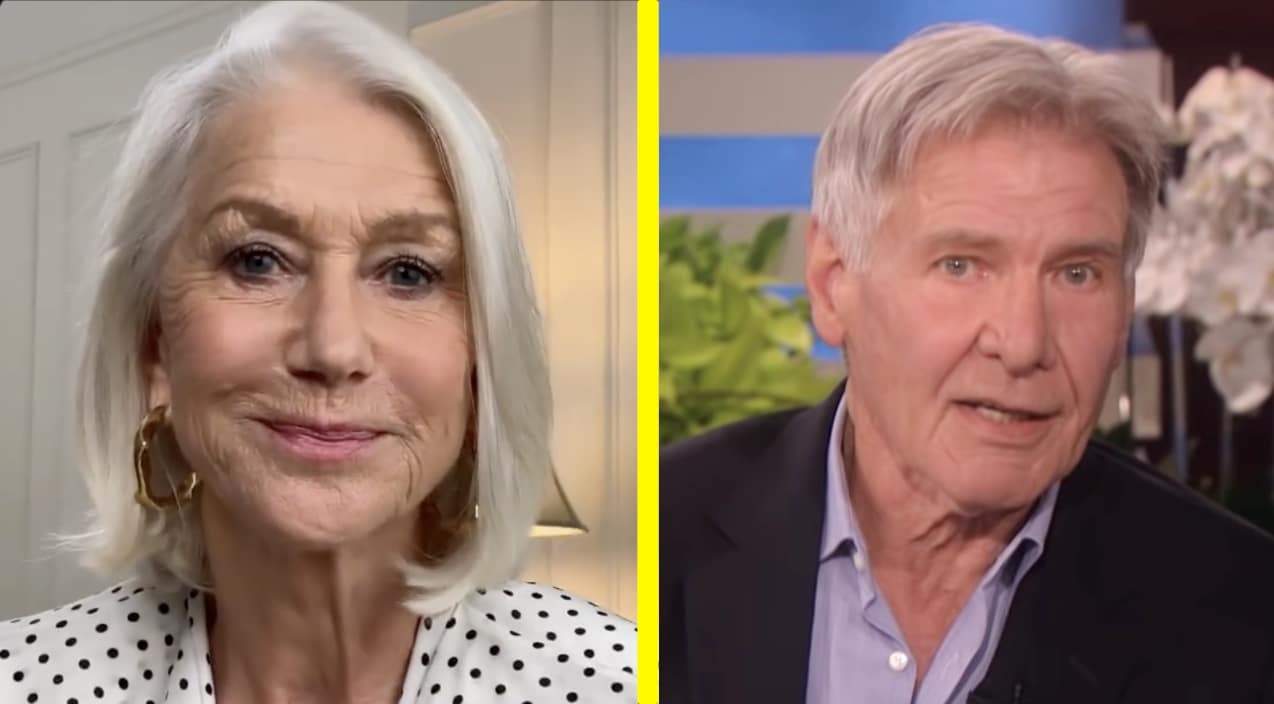 Helen Mirren/Instagram, The Ellen Show/YouTube
In February 2022, ViacomCBS hosted a presentation to its investors and revealed some exciting news about its lineup of shows, including a supersize season five of Yellowstone, as well as another prequel series to follow up on the smash hit 1883.
At the time, the series, which will follow the children we met in 1883 raise the next generation of Duttons and follow them through the Great Depression, was to be called 1932.
Now its title is 1923.
Helen Mirren and Harrison Ford have been announced as the stars of 1923, Which one is "The next story will introduce a new generation of the Dutton family and explore the early 20th century when pandemics, historic drought, the end of Prohibition and the Great Depression plagued the Mountain West and the Duttons who inhabit it. ."
We – many other outlets – assumed that Harrison Ford would play John Dutton, the son of Tim McGraw's James Dutton from the 1883 series. But, we were all very wrong.
According The envelopeHarrison Ford will play James Dutton's brother, Jacob Dutton. Helen Mirren plays his wife, Cara Dutton.
1923 also announced its expanded cast including Darren Mann, Michelle Randolph, James Badge Dale, Marley Shelton, Brian Geraghty, Aminah Nieves and Julia Schlaepfer.
Dale will play John Dutton Sr. (who was five years old in the 1883 series), while Mann will play Jack Dutton, John's younger brother who was not yet born in 1883 but was seen in Yellowstone flashbacks. Shelton plays Emma Dutton, the wife of John Sr.
See a full list of who they will play here.
Look at one of Yellowstone flashbacks showing James, John Sr and Jack in 1893 below.