Classic Happy Trails: Although busy, the loop showcases the timeless beauty of Colorado Springs Park | Way of life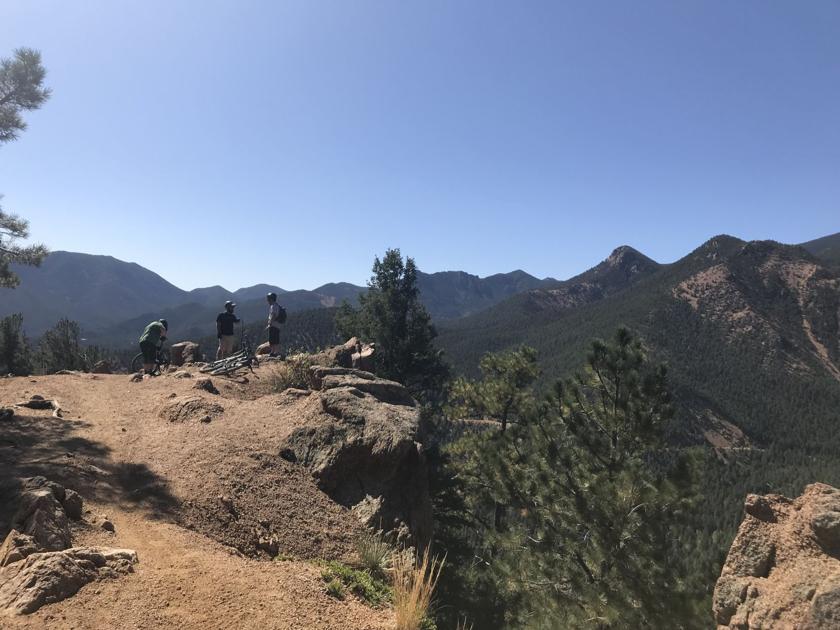 Buckhorn Loop
One of the classic loops in North Cheyenne Cañon Park is the one that runs along Mount Buckhorn. It's not a secret. But if you weren't one of the savvy hikers, mountain bikers, or mountain bikers, it might be difficult to locate this loop without signage. We're here to help and point you to the unofficial Buckhorn summit.
From the park's highest hub parking, newly paved, where Gold Camp Road meets High Drive, head west on the wide path behind the gate. Our tracker was reading 0.65 miles when we got to the leaning path in the woods; if you pass the Cheyenne Creek post, you've gone too far. Soon at an unmarked switchback where you could go straight ahead, turn right.
Cyclists love this route for thrilling climbs and smiles downhill. Colorado Springs motorcycles cherish him for the closest singletrack to town where they're allowed. Yes, this narrow artery requires sharing. Stretching can be dangerous for anyone who is having too much fun or who is not careful.
Higher up, the plains and the city sparkle between the evergreen mouth of the canyon. The Cheyenne Mountain surmounted by antennas occupies an important place.
At about 2 miles, the path meets a four-lane. The loop follows trail 667 to the right.
About a quarter mile over 667, look left for a wide path that climbs up to a rock outcrop. It's the well-defined path to the unofficial summit of Buckhorn, ending at a lookout point with some house-sized boulders.
Return to 667 and set off for the best views of the trip. At the bottom crossroads, go right back up High Drive to the parking lot.
Logbook : 5 miles (loop), 1,066 feet of elevation gain,
Difficulty: Moderate
Getting There : Exit Interstate 25, take the exit to Tejon Street heading south. Slight right on Cheyenne Boulevard and keep right on Cheyenne Canyon Road to the park entrance. Go up the road, past Helen Hunt Falls to the "hub" lot.
FOR YOUR INFORMATION: Park open from 5 a.m. to 9 p.m. Dogs on a leash. Lock the car and do not leave valuables. Frozen in winter.
SETH BOSTER, THE GAZETTE