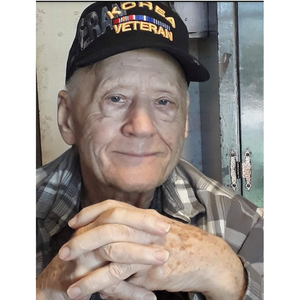 Bobby Gene Crane, 88, of Marshall, MO, died Thursday, March 24, 2022, at his home with his children by his side.
Memorial services will be held at 10:30 a.m. on Thursday, March 31, 2022 at Campbell-Lewis Chapel in Marshall with William W. Harlow officiating. Burial with military rites will take place at the Missouri Veterans Cemetery in Higginsville. Visitation will be held from 9:30 a.m. to 10:30 a.m. Thursday at the funeral home. In lieu of flowers, the family asks that you make a donation to Fitzgibbon-Mary Montgomery Hospice. An online guestbook is available at www.campbell-lewis.com
Bob was born July 31, 1933 in rural Slater to the late Lowell Westport (Jack) Crane and Nettie Lea Garrett Crane. On July 30, 1960, in Pevely, MO, he was married to Helen Lorene McCain, and she predeceased him on August 27, 2016. Bob was a longtime resident of Saline County and a U.S. Veteran Korean War Air Force. He made a career as a deck officer alongside his brother-in-law, Captain Delmar Jaeger. He also worked on the Section Gang repair crew for the Illinois Central Gulf, now Kansas City Southern Railroad, before starting at the former Wilson Foods and later retiring from ConAgra Foods to Marshall. Bob was a long-time member of First Baptist Church in Marshall and American Legion Post 78 in Slater. He was always very proud of his clean, shiny car and truck. He also enjoyed helping to care for the many children in Helen's daycare.
Bob is survived by one daughter, Michelle Dana Crane; and one son, Rob Lowell Crane; the two of the house; two grandsons, including Eric Clause and his wife Christina; one great-granddaughter, Camryn Harper Clause; one sister, Carol Thompson of Kansas City; and several nieces and nephews.
Besides his parents and wife, Bob was predeceased by a sister, Betty Jaeger, and a brother, Billy Crane.