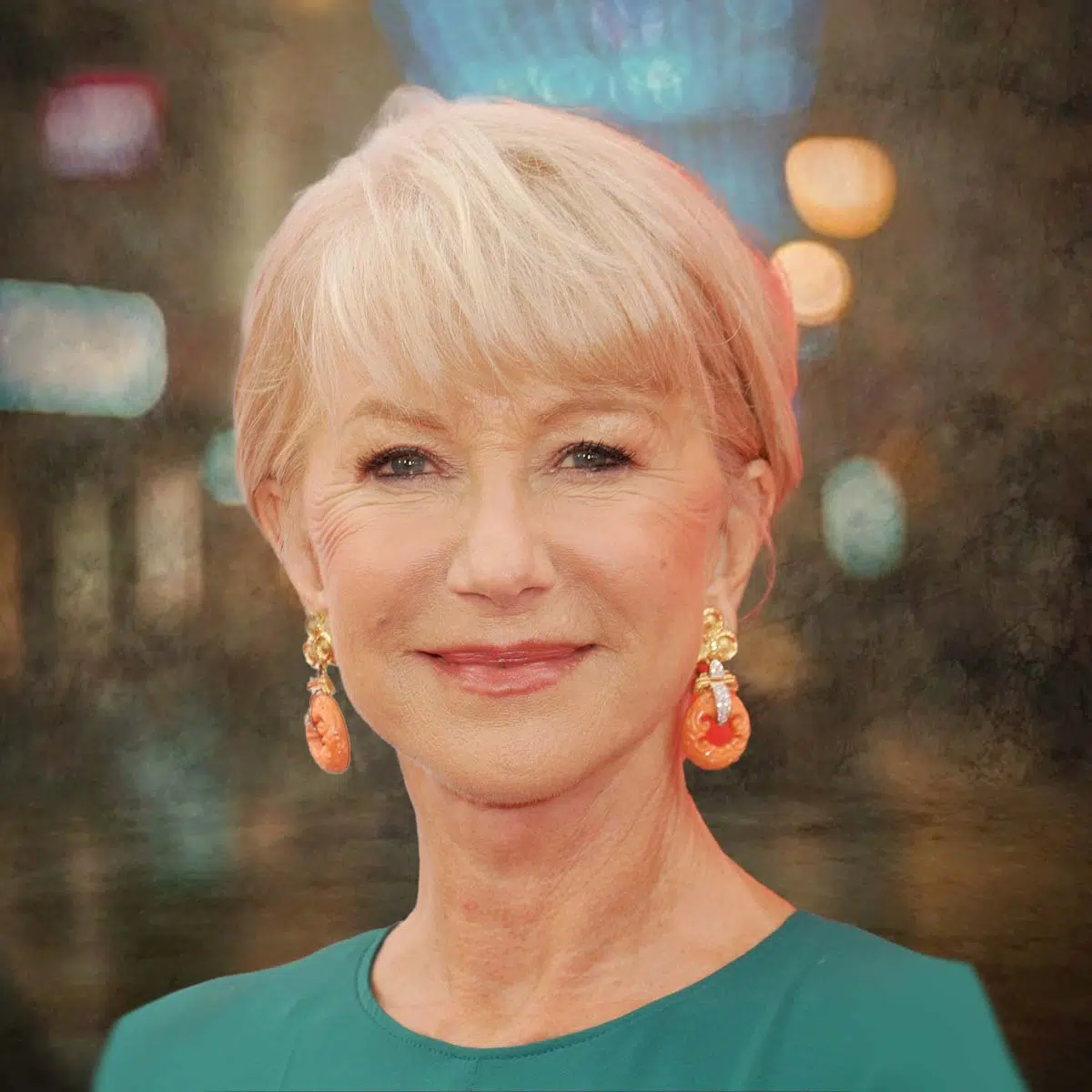 Background
Dame Helen Lydia Mirren, or Helen Mirren, is a household name around the world, and we can understand why. Mirren was born at Queen Charlotte's and Chelsea Hospital in the Hammersmith district of London to an English mother and a Russian father. As a young girl, Mirren attended Hamlet Court Primary School in Westcliff-on-Sea and later St Bernard's Girls' High School in Southend-on-Sea, where she took part in many school productions. After high school, she went to college at the New College of Speech and Drama. When Mirren was 18, she successfully auditioned for the National Youth Theater and subsequently, at the age of 20, went on to play Cleopatra in the Old Vic's production of "Antony and Cleopatra".
After her success on stage, Mirren pursued acting and she had a very successful career. In 1980, Mirren had her breakthrough role in the movie "The Long Good Friday". Some of his other most notable film roles are 'The Madness of King George' (1994), 'Gosford Park' (2001) and 'The Last Station' (2009), earning Oscar nominations for each of these performances. She's also starred in several TV shows, with "Prime Suspect" being her longest running role from 1991 to 2006. As of 2022, Mirren has three films in post-production, and we can't wait to see the films!
During her career, Mirren has received numerous accolades, including an Academy Award, three British Academy Television Awards, four Primetime Emmy Awards, three Golden Globe Awards and five Screen Actors Guild Awards. to name a few. It's no surprise that Mirren gets the accolades she does – with an arsenal full of spectacular roles in big-budget films, she deserves all the credit. In her personal life, Mirren is married to director Taylor Hackford, and she is also a passionate activist.