Bingo, Road Trips, Resident Join Evergreen, Family Ceremonies and Student Destinations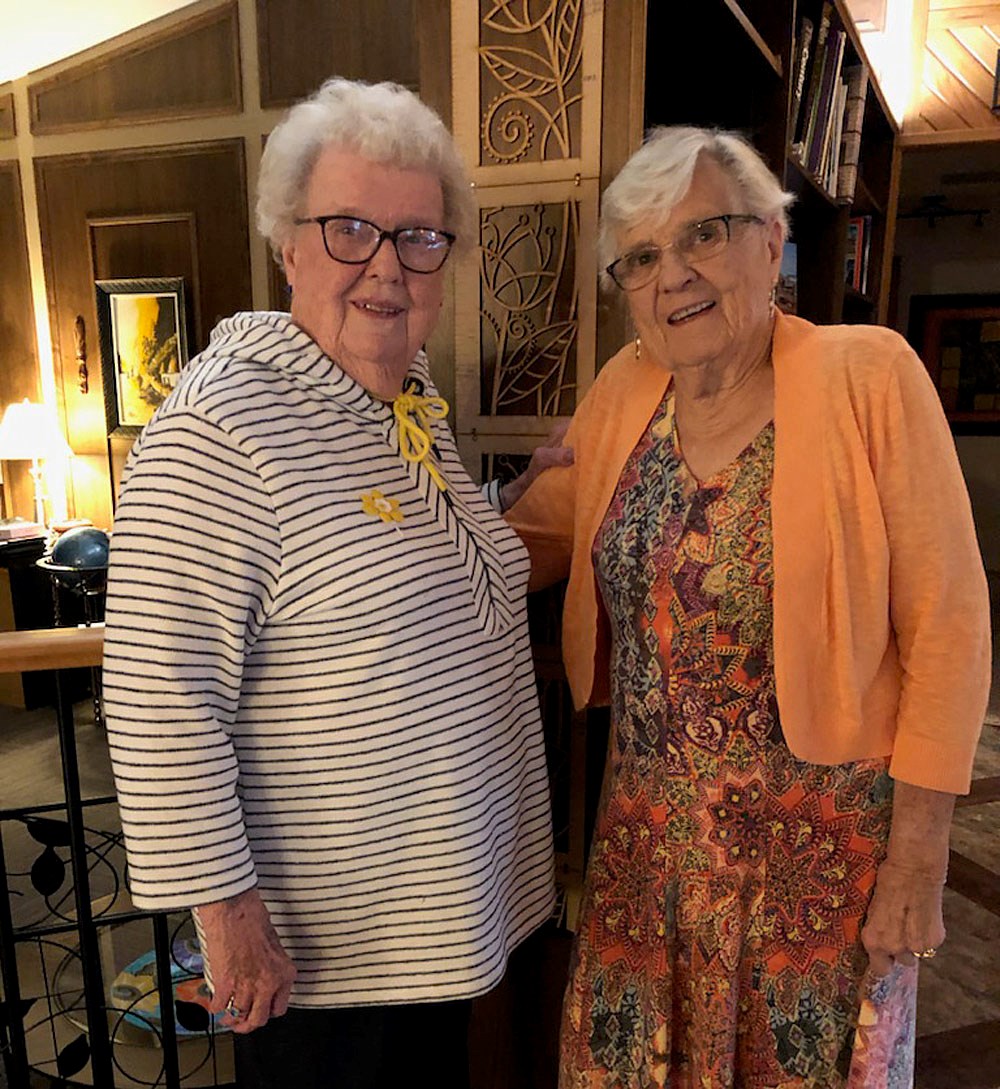 Community reporters from Princess Lodge and Evergreen Place in Virden and the Town of Miniota News keep readers up to date on family events and news at the residences.
Princess Lodge by Janice Simpson
Joyce Heaman invited Jonathan Lesyk from Edmonton Alberta to visit on Friday and Saturday for a few hours and had dinner on Monday evening with Brian, Sandy and Jonathan at the farm.
Nora Gerrand has moved into Princess Lodge. Hope you enjoy it here, Nora.
We will start the bingo on Thursday evening.
Quote of the week: Start each day with a positive thought and a grateful heart.
Enjoy the little things for a day, you can look back and find out that they were the big things.
Evergreen Place By Helen Martens
Hello September! I wish all readers a month filled with peace, love and happiness.
Labor Day is this weekend. It is a national holiday celebrated across Canada on the first Monday in September. The origins of Labor Day in Canada can be traced back to a revolt by printers against working hours in 1872 in Toronto. They tried to establish a maximum workweek of fifty-four hours. Much can be read about this time. While there are still areas that hold parades, most Canadians simply celebrate Labor Day as the last and longest holiday before school resumes.
We had a general assembly of residents on August 25, chaired by our president, Marlene Balzar. Many points were discussed, all depending on the Covid restrictions.
Janet Cross visited relatives and friends in Calgary last month.
Eileen Price is traveling again, showering in Winnipeg and visiting friends on the way.
Irene Rowand's sisters, Karen McCutcheon of Rocanville and Lynn Garvey of Wapella, came to visit her on Wednesday, August 25.
Michael Campbell went to Souris for a birthday barbecue dinner in his honor at the home of his brother Paul and Jennifer Campbell on August 29th. Then on the 30th, a friend took him to Brandon at Kim's Asian Restaurant for a birthday meal.
Last week Terri Mills moved to Evergreen Place from Arrow River. We welcome you, Terri, to the Evergreen family. We hear that we may have more move-in soon and look forward to it.
After the heavy rains we have had lately, our grass turns green and has started to grow again. So Chris Leach was once again busy mowing the grass.
Thanks to those who brought fresh vegetables to Evergreen. Whoever picked them up, have fun.
Quote of the day: "We need joy like we need air. We need love like we need water. We need each other like we need the earth we share. " – Maya Angelou
Miniota News By Linda Clark
Many locals in this area attended the Jacey Lee Memorial Barrel Racing competition at Spy Hill this past weekend. Great weather, many entries, great prizes and great camaraderie for a very special event.
Val Lelond Graham of Windsor, Ont. Visited Stan and Bonnie Bryant last week.
The family of the late Howard and Shirley Richardson set up camp at the family farm for several days, meeting on Saturday August 28 at Arrow River Cemetery for a funeral service for their mother and grandmother, Shirley Richardson. In attendance were Dale and Brenda Richardson and their family, Winnipeg; Debbie and Terry Wikstrom and their family, Winnipeg; Dennis and Chris Richardson and their family, Winnipeg; Rosalie and Dick Thomson and their family, Brandon; and Glen and Adeline Richardson and their family, Winnipeg. Other participants from outside our community were Kirt Little, Winnipeg; Art Lockhart, Killarney; Bill and Barb Gardham and their family, Hamiota; David and Sylvia Hanlin, Rita Hanlin and Janet Widdicome, Lac des Prairies; Elaine and Terry Mowez, Lynda Lyng and Shelley Slater, Virden; and Bruce and Kathryn Lyng, Nesbitt.
Those from afar who joined Phyllis Thompson and her family for a Life Service celebration for Gordon Thompson on Sunday in Arrow River were Bob and Catherine Peel, Deloraine; Brian and Joan Peel, Virden; Murray and Bev Peel, Tracy McTavish and Blaine Peel, Brandon; Tyler Parobec, Brandon; Alex and Barb Parobec, Marilyn Woods, Darcy and Val Dunbar, Souris; Janet Widdicombe and Rita Hanlin, Lac des Prairies; Brenda Lelond, Kirt Little, Dale Richardson and Dennis Richardson, Winnipeg; and Art Lockhart, Killarney.
Brenda Lelond of Winnipeg visited family members last weekend at Ron and Vicki Bryant's home.
Congratulations to Monelle Bryant, Heidi Clark and Brooke Thompson and their Hamiota U16 baseball teammates and coaches for winning gold medals at the provincial championships last weekend in LaSalle, MB.
We wish our young people at university the best of luck for the coming year. Jessica Young attends the University of Regina in education. Mikaela Young will return to the University of Ottawa to resume her studies in psychology. Jenna Wasteste attends the University of Lethbridge in Psychology. Wyatt Anderson is returning to Miller College of the Bible in Sunnybrae BC for his second year of Bible studies. Gracie Sanders is studying in the science program in St. John's, Newfoundland and Devon Sanders returned to St. Francois Xavier, Nova Scotia to study business. Rory Laite is studying nursing at Brandon University. Keenan Lewis returns to the University of Winnipeg to continue his studies in conservation biology.
It has been a wonderful summer filled with hot weather. Children and families enjoyed the outdoors and many families took the opportunity to organize family reunions. However, summer is coming to an end and our young people are going back to school this Wednesday, September 8. Ezmae Armstrong-Wall, Madison Brown, Melodie Cymbalisty, Wyatt Orosz, Madilynn Paull and Finn Fortier enter kindergarten at Miniota School. Coralee Anderson, Claire Armitage, Elise Armitage, Baker Bryant, Avery Clark, Addison Cousins, Brandi Couvier, Addison Hawtin, Clayton Judd, Aiden Lewis and Scotlin Priestley are in 9th grade at Birtle Collegiate. Shane Anderson, Kasey Fouillard, Ashten Hawtin, Rianna Laite and Dawson Lelond are heading into their final year of study at Birtle Collegiate. We wish all of our students and staff a wonderful year filled with learning and fun!
For all of our students, this quote from Topher Kearby: "We have this incredible power called 'kindness'. A little bit can change someone's life. A word of encouragement, a genuine smile, or a willingness to listen when someone desperately needs to speak. It really doesn't take much. May each of you have a wonderful year and may you each seek out those who maybe sit alone who need a friend, and be that friend!