10 ways the Arrowverse has changed since Arrow's first season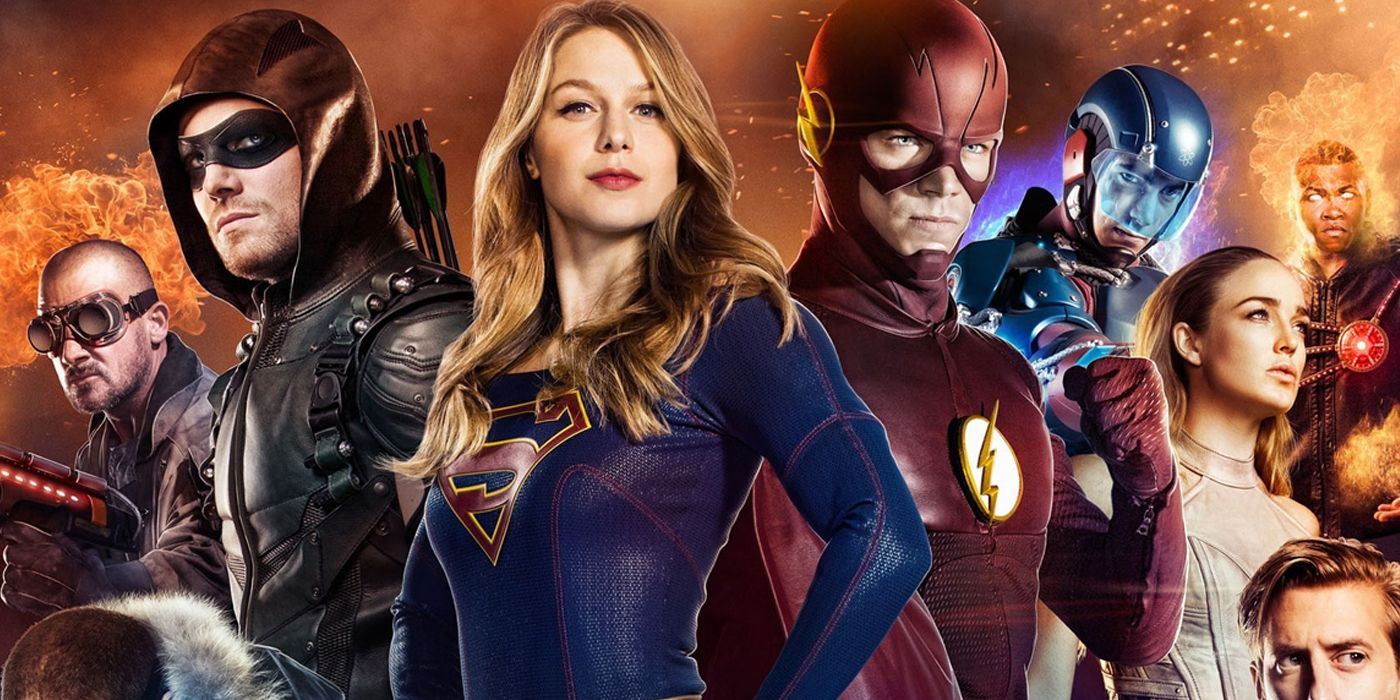 The first season of the hit CW series Arrow landed in 2012 and received a strong response from Green Arrow fans and casual viewers. This first season was relatively gritty and grounded, clearly drawing inspiration from Christopher Nolan The black Knight trilogy.
RELATED: The First Season Of Every Arrowverse Show, Ranked According To IMDb
Things were going to change pretty quickly, as the second season started a domino effect that allowed much crazier and more precise events to happen. Nine years later, the Arrowverse, as it's known now, has grown steadily stronger, with no less than 7 shows in total operating in its common universe over time. Here's a look at some of the biggest changes that have impacted the Arrowverse collective since the first season of. Arrow.
ten

Arrow season 2 paves the way for superpowers
The first season of Arrow avoided embracing too many comic book tropes in favor of a more realistic tone. It worked in the series' favor and helped establish a solid foundation from which to work, but it wasn't long before some more wacky concepts found their way into the series.
Season 2 introduced 2 major elements that set the stage for the superpowers in the future. One was mirakuru, a drug that gave the user exceptional strength and stamina and resulted in the villainous Deathstroke, while the other was the introduction of Barry Allen. In the 9th episode, "Three Ghosts", Barry is struck by lightning after a particle accelerator explodes, which ultimately turns him into The Flash.
9

The Flash was the first of many spin-offs
After being introduced in the second season of Arrow, Barry Allen would take off in his own show in 2014, Flash. Much like its predecessor, the series was received with great fanfare and became much loved and popular. He would shamelessly embrace his comedic roots and allow the Arrowverse to start playing around with much broader concepts.
Having reached 7 seasons and with an 8th scheduled to premiere in November 2021, there appears to be no sign of Flash slow down anytime soon. The series used time travel, alternate realities, monsters, and several heroes and villains exhibiting a variety of types of power. An early and radical departure from the established tone of Arrow.
8

Doug Jones portrayed Arrow's first metahuman threat
After Flash introduced the concept of existing superpowers into the Arrowverse, it was only a matter of time before a "metahuman" found his way to Star City to shake things up. Of course, they were a villain and presented a very different kind of threat to Oliver and the team.
In the Season 3 episode "Broken Arrow", the team would meet Jake Simmons, aka Deathbolt, played by the legendary Doug Jones. Despite fighting an enraged Barry in a previous episode, this would be the first time Oliver had faced a true metahuman villain, and he needed the help of Ray Palmer, better known as The Atom.
7

The annual crossings brought together the different shows
One of the funniest things about the Arrowverse since 2014 has been the annual crossovers, which allowed the cast of all shows under the banner at the time to come together for a specific event. The original crossover, unfolding through Arrow and the Sparkle, was a rather small-scale affair, but each year the event got bigger and bigger.
RELATED: Arrowverse: The Most Heartwarming Flash moments
The 2019 event, "Crisis on Infinite Earths," took place in 5 shows, and not just that, it drew guest stars from previous DC shows such as Small city and Birds of prey, but also actors from older DC movies such as the years 1989 Batman and 2017 Justice League.
6

Supergirl is set in an alternate reality
Super girl Originally broadcast on CBS and was not technically part of the Arrowverse during that time, despite having a fun crossover episode starring The Flash. It was quickly established that the show was set on an alternate land to that of the others, and the characters could only interact through dimensional breaches.
As of its second season, however, Super girl moved the networks to the CW and became an official part of the Arrowverse, though it's still set in a separate reality. This meant that huge events that would take place in either world wouldn't have a direct impact on the other, but still allowed the heroes to continue to meet at least once a year for a while. new battle. After "Crisis on Infinite Earths", all of CW's shows now take place on one Earth.
5

Many actors from old DC projects have taken on new roles
A fairly common trend in DC's live-action shows is to include cameos or even recurring and lead roles for actors who have appeared in earlier adaptations, and the Arrowverse has proudly maintained that tradition. Most of the time, these actors take on a whole new role which can include humorous reminders of their previous work.
Actors John Wesley Shipp, Dean Cain, Teri Hatcher, Erica Durance and Laura Vandervoort among many others had appeared in the 90s Flash, Lois & Clark, and Small city. Some actors have also stepped out of the big screen like Brandon Routh and Helen Slater, who had appeared in Superman Returns and the 80s Super girl movie respectively.
4

Showrunners focused on greater representation
As the Arrowverse evolved, more and more actors and characters representing different backgrounds were added to the mix. Particular emphasis was placed on incorporating greater portrayal of characters from LGBTQ + communities, which received high praise from critics and fans alike.
Batwoman is particularly notable for being the first superhero series to feature a gay character in their lead role, and the series Black Lightning focused on a black family and dealt with race issues in their storylines. In a universe with so many characters, it is normal that they are a diverse group and that they are animated by talented people who want to shed light on subjects in which they believe.
3

Early years shunned DC's main trinity
The first season of Super girl had references and glimpses of the Man of Steel, Superman, but no legitimate appearance of the iconic hero. That changed from the second season with a funny guest of the hero and recurring visits here and there, until 2021, his own series finally joined the fold, Superman and Lois.
RELATED: Arrowverse: 5 Reasons Superman Should Be The New Leader (& 5 Why He Shouldn't)
The other two members of the Great DC Trinity, those who are Batman and Wonder Woman, have yet to appear, although some fans will count the inclusion of villain Hush posing as Bruce Wayne in Batwoman. Aside from a brief look at Wonder Woman's house in Themyscira at Legends of tomorrow, it has not yet been properly referenced or viewed.
2

Oliver started his journey alone, now everyone has a team
Oliver Queen began his quest for revenge on his own, unwilling to involve others in his risky plans. As the story progressed, more and more people would be drafted into battle alongside him, either as tech support or as a more literal fighter. However, many of the Arrowverse's other shows would take a different route.
Flash, Super girl, and Legends of tomorrow either involved a solo hero working with a support team, or a group of heroes at the heart of their concept. The ensemble element became the norm for shows and allowed storylines to twist around to focus on a particular supporting character to flesh them out further.
1

There were two animated web series
In 2016, a new animated web series based on the heroine Vixen, lasting 2 seasons of 12 episodes. The character was voiced by Megalyn Echikunwoke, who also portrayed him in live-action in the Arrow episode "Taken". Another version of the character would be played by Maisie Richardson-Sellers in Legends of tomorrow.
In 2017, another animated series would land and also last for 2 seasons titled Freedom fighters: the ray. Actor Russell Tovey would voice the hero and, again, also played the character live during the "Crisis on Earth-X" crossover event.
NEXT: The Top Rated Season Of Every Arrowverse Show, Ranked According To IMDb

Next
Titans: 5 Ways It Should Have Been A Movie (& 5 A Show Is Better)

About the Author